Helping Seniors Cope With Isolation During the Holiday Season
Updated on 01/20/2022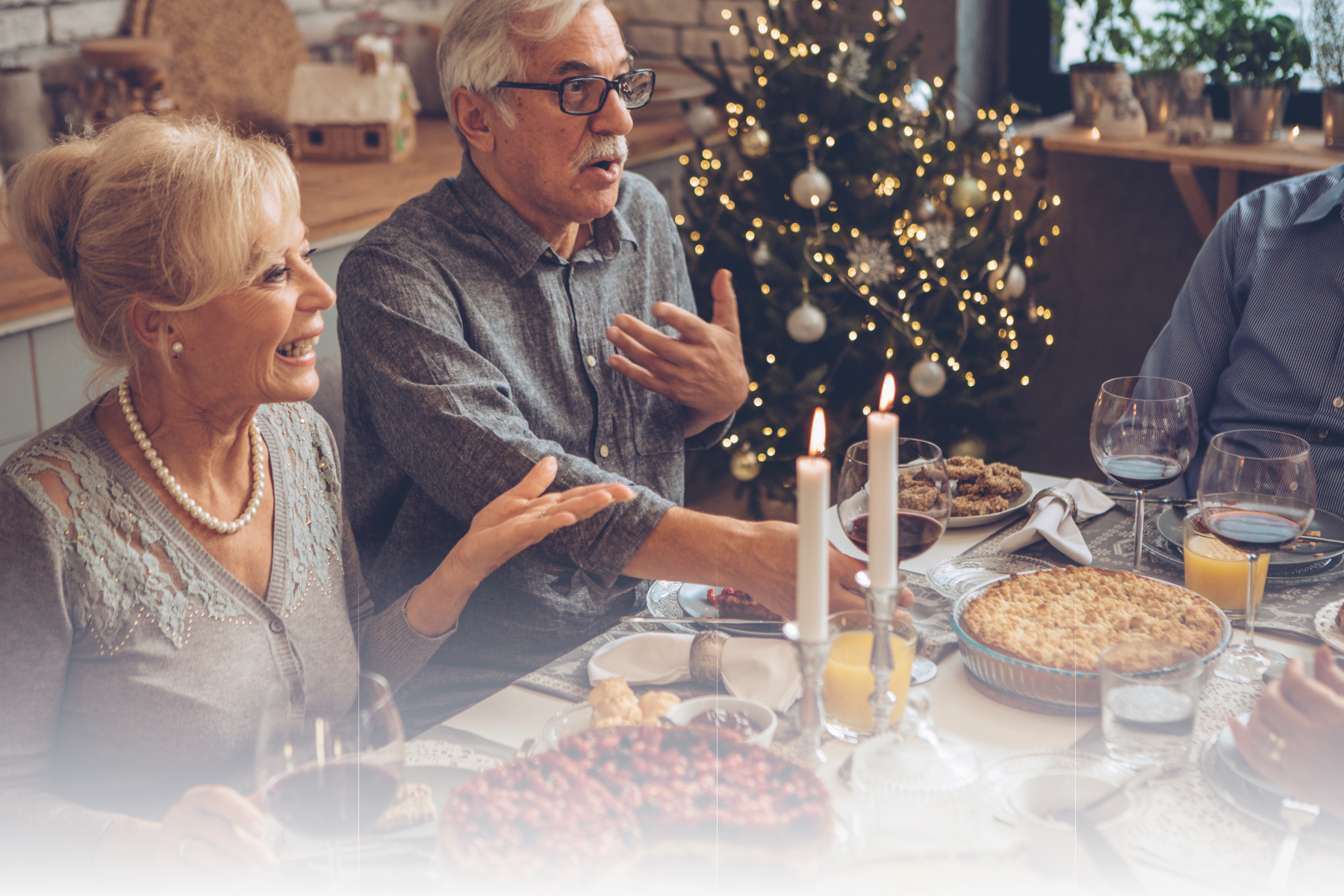 Not everyone is excited for "the most wonderful time of the year." As we get into the swing of the holiday season, many seniors will experience feelings of isolation and loneliness, often referred to as the holiday blues.
The latest study from the Pew Research Center found that 27 percent of U.S. adults aged 60 and above live alone, and 46 percent of U.S. adults in the same demographic live with only their spouse. While the physical distance from loved ones certainly plays a huge role in feeling isolated, it's not the only factor. Grief, loss of mobility and independence, changing family dynamics, and general stress can also contribute to the holiday blues. Plus, the intense pressure to be jolly and joyous during the holidays can exacerbate these feelings and even lead to anxiety and depression in the long run. 
Feeling lonely at a time when everyone around you is celebrating their close relationships and creating cherished memories doesn't just make for a dreadful holiday season, but it can also have adverse health effects. It's important to be proactive about combating these negative feelings from the very start, whether it's for yourself or a loved one. 
The most important thing you can do to help seniors cope with holiday isolation is to listen to their concerns, remind them of their importance, and make sure they are included in special events. 
Open communication is the key to bringing the spirit of the holidays into the lives of those who feel disconnected from the merriment and jolliness of the season. Seniors who live alone can go days or longer without companionship, especially during the busiest time of the year. The same applies to those who live with only their spouses. Face-to-face conversation is always encouraged, but if your loved one lives too far or would prefer to maintain their personal space, talking on the phone or video chatting is enough to brighten their day. 
Make it a priority to remind your loved ones of their importance in the family through verbal communication, physical gestures, and thoughtful gifts. For some, being more present in their lives, especially during this difficult time, is the best gift you can give. Try calling or video chatting as often as you can. If your family members live close by and you would like to schedule holiday prep get-togethers, make sure you follow CDC guidelines and wear a mask. Seniors are especially vulnerable to COVID-19, so you have to take the utmost care and precautions to visit them in person.
The Helping Hand Nursing Services team hopes you and your family have a wonderful holiday season filled with laughter, joy, and new memories. We hope to see you in the new year!
By Helping Hand Nursing Services
Reviewed By Audra Gold
Read Time 5 minutes
Posted on 12/07/2020