Healthy Eating as a Sustainable Change in the New Year
Updated on 01/20/2022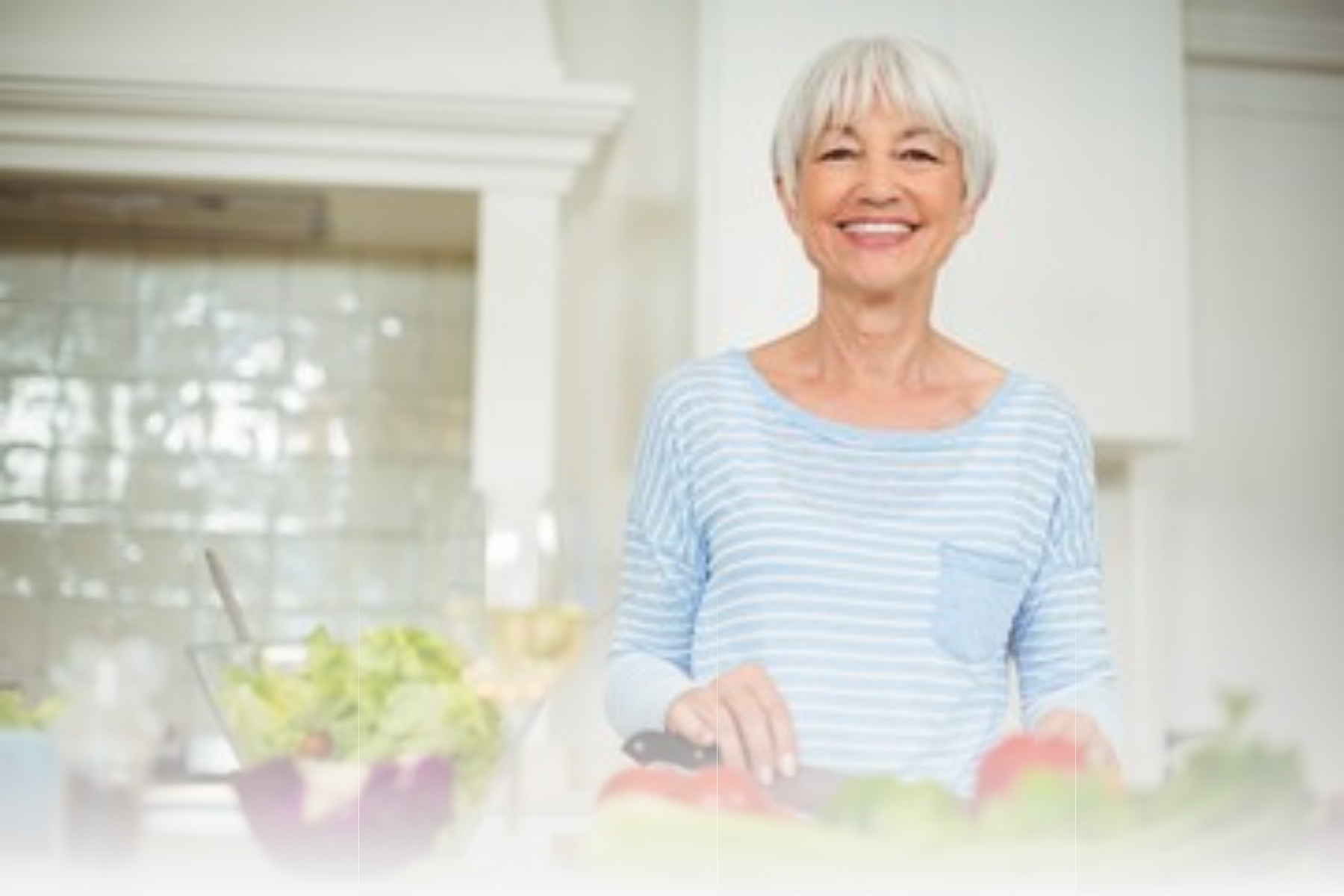 New Year's resolutions are a time-honored tradition that encourages people to set goals and put their best foot forward in the new year. The most common New Year's resolutions, time after time, revolve around better health. One simple and effective way to transition into a healthy, happy lifestyle is to begin by improving your diet.
A healthy diet is important for people of all ages. However, older adults who suffer from or are at risk of developing chronic conditions such as diabetes, heart disease, and Alzheimer's depend on good nutrition to help them improve their quality of life.
Numerous studies highlight the link between healthy eating and weight loss, heart health, diabetes management, reduced risk of cancer, as well as better mood, and increased energy. According to the Dietary Guidelines for Americans, a healthy diet emphasizes vegetables, fruits, whole grain, fat-free or low-fat dairy, protein, and healthy oils. It limits saturated fats, trans fats, added sugars, cholesterol, and sodium. 
Making the switch to healthy eating does not mean cutting out any favorite meals from your diet or quitting processed foods cold turkey. This can lead to unrealistic expectations that don't elicit any excitement about your new goal. Instead, try introducing healthy alternatives into your diet slowly. Start by adding a new healthy ingredient to your favorite meals or reaching for fruits instead of dessert and build from there. Putting good food into your body enables you to feel good longer. 
Older adults face challenges such as mobility, transportation, and budget that limits access to healthy foods and a proper diet.  Other factors such as living alone and difficulty preparing healthy meals can present a challenge that Home Care services can solve. Caregivers can ensure you or your loved ones get proper nutrition by cooking healthy yet delicious foods.
Helping Hand Nursing Services' in-home caregivers assist with shopping and meal preparation to ensure healthy and delicious meal options. We understand our clients' dietary needs, especially those with low-sugar, low-sodium, and low-potassium diets, and strive to deliver healthy meals that are enjoyable and appetizing. If you or a loved one need assistance with maintaining a healthy diet in Lakeland, FL, and the surrounding areas, please contact us.
By Helping Hand Nursing Services
Reviewed By Audra Gold
Read Time 5 minutes
Posted on 01/07/2021